Dog Liability Only

Insurance
Also known as Third Party Liability or Public Liability pet insurance, is cover that provides protection in the event that your dog causes accidental injury or damage to a person or their property, where you are liable.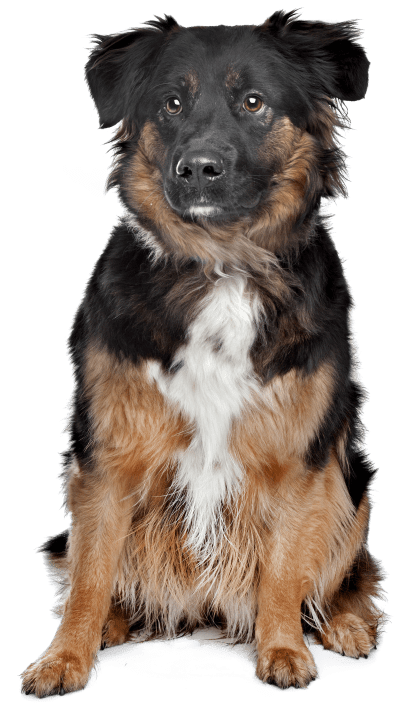 About

our Third Party Liability Dog Insurance
Most pet owners can't ever imagine their dog doing any harm to anything or anyone, but even the best-trained dogs can find themselves in trouble. As their owner, you can be found at fault for their actions, so It's important you are protected against any incidents should your dog get carried away in public. Our Third Party Liability insurance is designed to cover legal fees and damage costs resulting from your dog injuring a stranger or damaging property.
Cover available from 4 weeks old
No upper age limit for senior pets
97% of claims
paid in just
5 working days
Over 20 years' experience in pet insurance
How it works
If you are found liable for your dog having caused injury, death or property damage, the costs levelled against you can easily go into the thousands, depending on the severity of the incident. Providing your dog doesn't have a history of aggression, then a Third Party Liability policy with Perfect Pet will cover costs up to £1m.
Why buy cover
You might have taken all the precautions to ensure your dog is as obedient and well-behaved as possible, but it's impossible to guard against every eventuality. It pays to ensure you are covered for any moments of madness, like your dog accidently knocking over a passer-by, causing them an injury. There's no telling if or when those moments are going to happen, so it's best to always be prepared for the unexpected with Third Party Liability cover.
When to buy
Third Party Liability cover along with other benefits is included with our Lifetime (Reinstatement), Maximum Benefit and Time Limited policies. However, if you only want protection against damages your dog may cause, then our Third Party Liability Only insurance is a cost-effective solution. Do bear in mind that a Dog Liability Only policy does not cover your dog against vet fees resulting from any accidents or illnesses.
Looking for more than Dog Liability Only cover?
If you require pet insurance that also covers accidents and illnesses that your dog might develop, we offer a range of policies options:
All the extras!
"When my pet insurance came up for renewal, I shopped around and found Perfect Pet was a lot cheaper than what I was quoted elsewhere, with all the extras that I required. The questions were easy to answer and I just paid the amount requested! Job done!"
Jeanette
Things you should know

about our Dog Liability cover
When choosing pet insurance, it's important to make the right decision for your pet, budget and circumstance. So that you know where you stand when buying Perfect Pet Third Party Liability Only dog insurance, here are some important things to be aware of:
New Customers
When taking out a Perfect Pet Third Party Liability Only policy for your dog, a 14-day waiting period at the start of your policy will apply. You will not be able to claim for any damages caused by your dog during this time.
Policy Renewal
When you renew your Third Party Liability Only pet insurance policy, providing you do not have a break in cover, you will not be subject to any waiting periods and will have continuous cover. We will remind you 21 days before your policy expires. If you agree to Continuous Payment Authority (CPA), we will renew your policy automatically unless you tell us otherwise.
Excluded breeds
We are unable to provide cover for certain dog breeds, regardless of whether these are pedigree breeds or crossbreeds. Please consult the policy documents below for a full list of excluded breeds.
Policy Exclusions
A Third Party Liability policy will not cover claims relating to you, a member of your family or household, an employee, or any person you have given permission to look after your dog. Nor will you be covered if your dog has shown previous signs of aggression where you have not advised us. Please view our Insurance Policy Information Document below for a full list of exclusions relating to our Dog Liability Insurance.
Third Party Liability

Dog Insurance Information